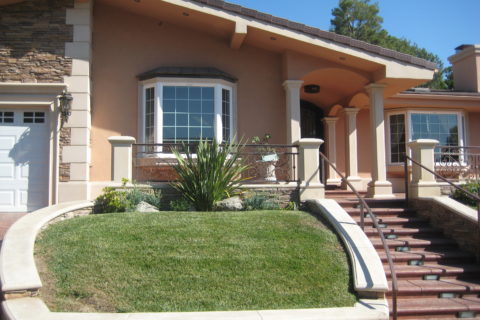 WALL CAP STONE
Pacific Cast Stone Design is a leading company of architectural material precast products. With over three decades of service to the construction and landscape manufacturing. Our objective is to deliv…
Pacific Cast Stone Design has been manufacturing entryway columns, balustrades, and outdoor cornices in Los Angeles for over 15 years.  Pacific Cast Stone Design emulates ancient architecture and assures longevity by manufacturing our architectural balustrade, columns, and cornice only from a composite raw material that will last for years.  Pacific Cast Stone Design specializes in FRP, fiberglass, cellular PVC, synthetic stone, and polyurethane products.  Pacific Cast Stone Design has one of the most adaptable product offerings in the manufacturing business, ranging from first-class low-maintenance lines to low-cost paint-grade replacements.  Pacific Cast Stone Design columns are some of the widest and tallest in the manufacturing business, and our rails and balusters can be merged to create thousands of balustrades with adjusting and standardizing styles, heights, and widths. Pacific Cast Stone Design is a family company devoted to creating attractive products that preserve customs of the past while engaging the rewards of today's technology and constituents. Attention to detail, Superior design, and quality of workmanship are the basis of the company's mission. Each of the corporation's decorative newel posts, column capitals, railings, and balustrades are discretely cast and hand-finished to a striking surface. Our products include Cast Stone Crown Moldings, Cast Stone Balcony Mold, Cast Stone Columns, Cast Stone Fireplaces and Mantels, Cast Stone Veneer Entrance, Cast Stone Tiles, Custom Made, Cast Stone Window Sills, Cast Stone Balustrades, Cast Stone Gazebo with Columns, Cast Stone Fountain Surroundings, Cast Stone, Architectural Accents, Cast Stone Belly Band, Cast Stone Main Entrance Mold and much more…
Cast Stone Balustrades – Precast Balustrades – GFRC Balustrades: Adding a balustrade to your project is a reasonable way to restructure the timeless stylishness of antique design.
Ceiling Elements: Our ornamental ceiling elements include rosettes, rings, surface-mounted domes, medallions, ceiling beams, and ceiling domes.
Cast Stone Columns- Precast Columns – GFRC Columns & Porch Posts: Styles come and go, but columns have remained in style for over 2000 years.
Entrance & Window Surrounds and Sills: For remodeling or new construction, our Architectural Artifacts provide the final touch.
Decorative Millwork: Enriching one's home is tantamount to enjoying one's surroundings. We deal with several ornamental accents to enhance your home's decoration.
Louvers: Make beautiful and dramatic accents to your outer facade with our Decorative or Functional polyurethane louvers.
Moldings-Cast Stone Moldings-Crown Molding-Wall Molding: We offer thousands of molding profiles for Exterior or Interior use.
Niches: Use our wall niches in a hallway, stairwell, foyer, or beside a hearth to display a precious, beautiful floral arrangement or an artifact.
Pacific Cast Stone Design is a collection of contemporarily cut as well as reclaimed stone carved works of early civilizations that thrived in the Mediterranean. With these rare quantities, we are capable of architecturally accenting lifestyle with a touch of antiquity or making it contemporary and classic. Our inimitable look provides an ultimate and sophisticated charm that can be valued in any setting. Pacific Cast Stone Design firmly has faith in our pieces will be met with pleased eyes, whether the piece is a stone hearth that architecturally echoes stern monuments, for instance, a colossal stone entryway or the Greek Parthenon, that demands the consideration of anybody who passes through it.